A Global Experience…
At Global Camps we pride ourselves on our innovative programme, which offers a rounded mixture of foreign language learning, sports and outdoor and creative education to keep kids active and engaged during the school holidays. Children feel safe, fulfilled and make lasting friends and memories. That's why children come back to us again and again!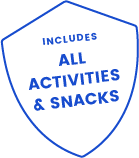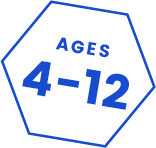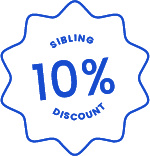 Languages
French and Spanish are taught through fun and engaging lessons.
Explore

Activities
We offer a wide range of outdoor and creative activities including archery, shelter building and orienteering, to name a few!
Explore

Sports
Each morning children learn and practise new skills in football, hockey, basketball and dodgeball.
Explore
"I'd recommend it to anyone!"
"There are many reasons my son and I keep going back to Global Camps. Every day it offers something fresh and exciting for my boy to look forward to, from day trips to forest treks and pond-dipping. He thinks the staff are "the best EVER" and his confidence grows every time he's spent time there. And for me - I can access regular updates to assuage working-mum guilt, the hours are perfect and the admin is no-hassle and fast. I'd recommend it to anyone!"
Debbie
Mum of Kal
"I enjoy all the activities"
"I enjoy all the activities, going out (visiting the farm), exploring and team working."
Nate
7 Years old
"It was brilliant to see his confidence grow"
"This was our son's first experience of a holiday club setting and it was brilliant to see his confidence grow from meeting new children and trying out new things. The activities are imaginative and well run. We have particularly been impressed with our child trying out speaking French without any prompting and his new interest in learning to speak another language!"
Angella Gillingham
Mum of Corin
"Looking forward to the next one!"
"My son really looks forward to Holiday Club, there's a great range of activities both on and offsite. It's good value and run by a fun, caring but professional team. We are looking forward to the next one!"
Sara Hurst
Mum of Dylan
"My son LOVES it!"
"Very impressed with the range of activities...French, sport, circus skills, pond dipping, shelter building...lots of variety and fantastic value for money. My son LOVES it!"
Shakera Rahman
Mum of Rafi
"I love making friends there"
"Holiday Club is brilliant , I love making friends there. I really enjoy the sports and learning circus skills was fun!"
Dylan
Aged 6
"I don't know how I would have coped"
"It's a positive seeing my son Luke come home exhausted after each club session, with weekends in recovery! The photos speak volumes on the varied daily activities, no room for boredom whatsoever! Such value for money, reassuring to know Luke is safe and having fun involving activities he enjoys in familiar surroundings and in particular learning/acquiring new and unique skills. I don't know how l would have coped with 'School Holiday Entertainment' without Global Camps ..."
Sylvia Samms
Mum of Luke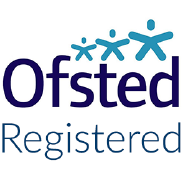 Locations
Sydenham
Kelvin Grove Primary School, Kirkdale, Sydenham, London, SE26 6BB
info@globalcamps.co.uk
03330 067 413
Find us